Expand Your Audience
Quickly find, target, and reach the right audience every month with BusinessBuilder for commercial vehicle dealerships.
Our Digital Specialists work with you to fully-manage social media ad campaigns on Facebook, Instagram, and more.
How BusinessBuilder works
Attract more qualified buyers to your dealership
Establish your dealership's brand online
Reach a bigger audience than traditional ads
Create online engagement and trust with new buyers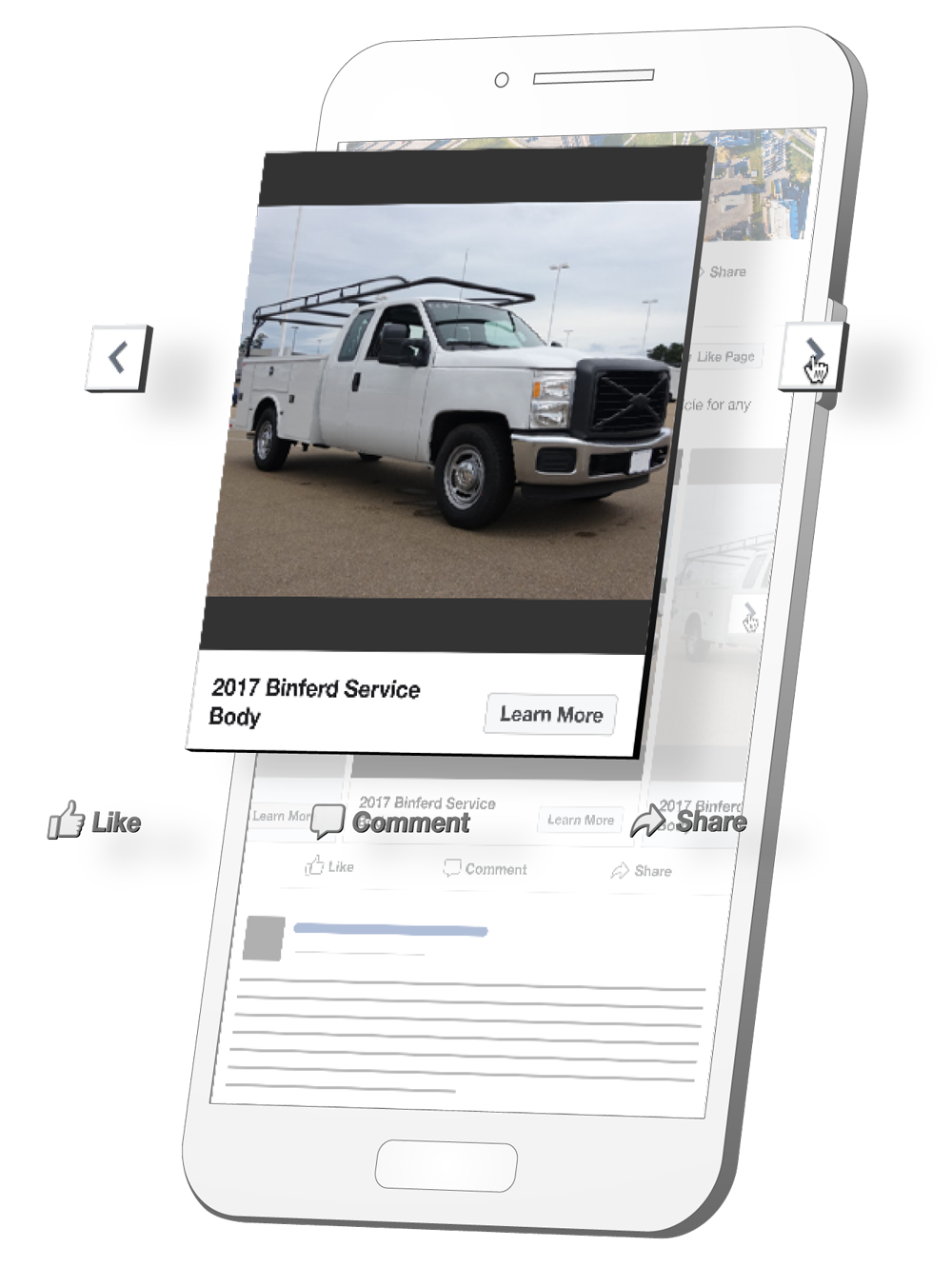 Choose the vehicles you want to feature, the vocations you want to target, and the ad budget for your campaign.
We'll create and manage highly-targeted social media campaigns to reach major decision makers in your market.
See the results and watch your website traffic increase!
BusinessBuilder can be added to any Dealer Solutions package.
To sign up for any Add On:
Contact us at sales@worktrucksolutions.com or (855) 987-4544
Add ons are only available for dealerships with Work Truck Solutions.