---
Learn the most current stats on EV and alternative drivetrain/fuel adoption, and hear what pros in the commercial space are doing to help transform the industry.
Day 1: EVs/alternative fuels
Day 2: Changing Expectations and Adoption by Customers
This is the only major summit dedicated to the growing commercial vehicle industry. Watch the previous event sessions in the link below.
Stay tuned for more details!
Co-Sponsored By

---
Missed the Spring 2021 CVB Summit? Don't worry, click below to watch the replay.
---
Spring 2021 CVB Summit
March 3rd Keynote Speakers
A new normal invites future opportunities.
DAVE MONDRAGON
Vice President Enterprise Product Development at IHS Markit
ED PEPER
US Vice President at General Motors Fleet
March 4th Keynote Speakers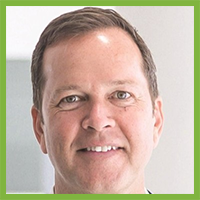 ALAN HAIG
Founder at Haig Partners LLC, Former Senior Vice President at AutoNation
RAJ SAKAR
General Manager Commercial Marketing, Ford Motor Company
STEVE GREENFIELD
CEO/Founder at Automotive Ventures, LLC
---
March 3rd Fireside Chat with Jim Press
Join Jim Press and guests on the Overall Commercial Vehicle Industry Vision.

JIM PRESS
Former COO, Toyota N.A. Co-President/Vice-Chair, Chrysler Senior Advisor, Work Truck Solutions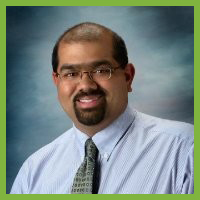 MANDAR DIGHE
Vice President, Sales & Marketing at Knapheide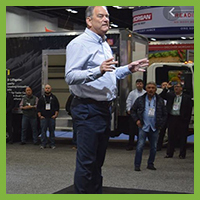 SHAUN SKINNER
President & CEO of Isuzu Truck of America, Inc.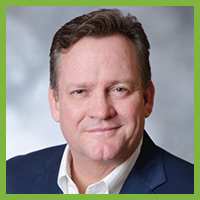 KIRK MANN
Senior Vice President and GM of Transportation Finance Hitachi Capital America
March 3rd
Business & Industry Focus
Offers industry stakeholders in and around all commercial vehicle business segments an opportunity to hear experts ranging from inventory, EV, autonomous, OEM, Finance, Supply Chain, Fleet and AI provide their vision of the opportunities and challenges that will drive the next five years of this space. See Detailed Event Schedule
Panels
Players and Products: In this very fragmented supply chain, which will be the best collaborations and what will be needed to grow your business.
Technology and Data: Now more than ever the commercial vehicle business needs to embrace digital, data and online.
CASE - Connected, Autonomous, Shared, Electric: Electric is roaring into the commercial world, ready or not, and autonomous is right behind.
---
March 4th Fireside Chat with Jim Press
Join Jim Press and guests on Running Your Commercial Business.

JIM PRESS
Former COO, Toyota N.A. Co-President/Vice-Chair, Chrysler Senior Advisor, Work Truck Solutions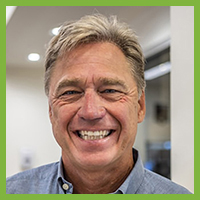 RHETT RICART
President, Ricart Ford
CHARLIE GILCHRIST
President/CEO, Gilchrist Automotive Group
March 4th
Dealership Operations & Opportunity Focused
Offers all types of dealerships a comprehensive overview of best of breed operations and opportunities for developing their unique commercial vehicle business that leverages their brand, local business market, and overall goals. Deep discussions with existing successful dealers will model how to transform the dealership into a local commercial business powerhouse.
See Detailed Event Schedule
Panels
Building the Right Team: Building a Business-to-Business sales operation calls for a different mindset, new skills, and digital tools to support your team. Hear from top teams how they evolved, and what they learned.
Data & Digital Marketing: For top margins, targeting the right SMBs and tracking results is critical. This group of dealers has been involved in helping build the reporting that provides clarity and control.
What Commercial 'Green' Means: Hear how to help commercial customers with choices in Electrification, EV, Alt Fuels plus learn how shared and autonomous will effect your dealership business today and in the future.
F&I & Ops oh My: Specifically Commercial services offer big, sustainable, profit opportunities for dealerships. Experts lay it out here along with a hint at new ownership models swelling up in this space.